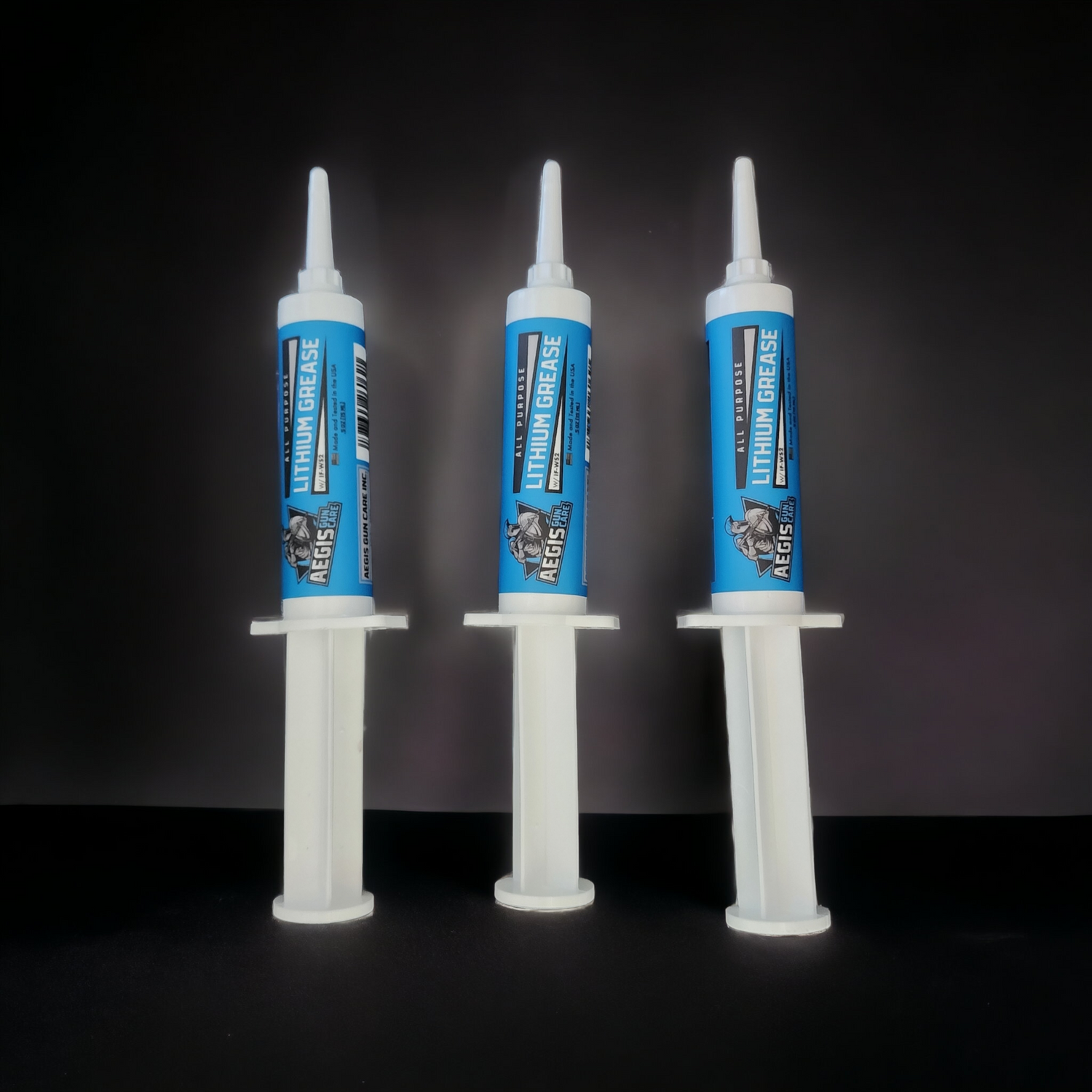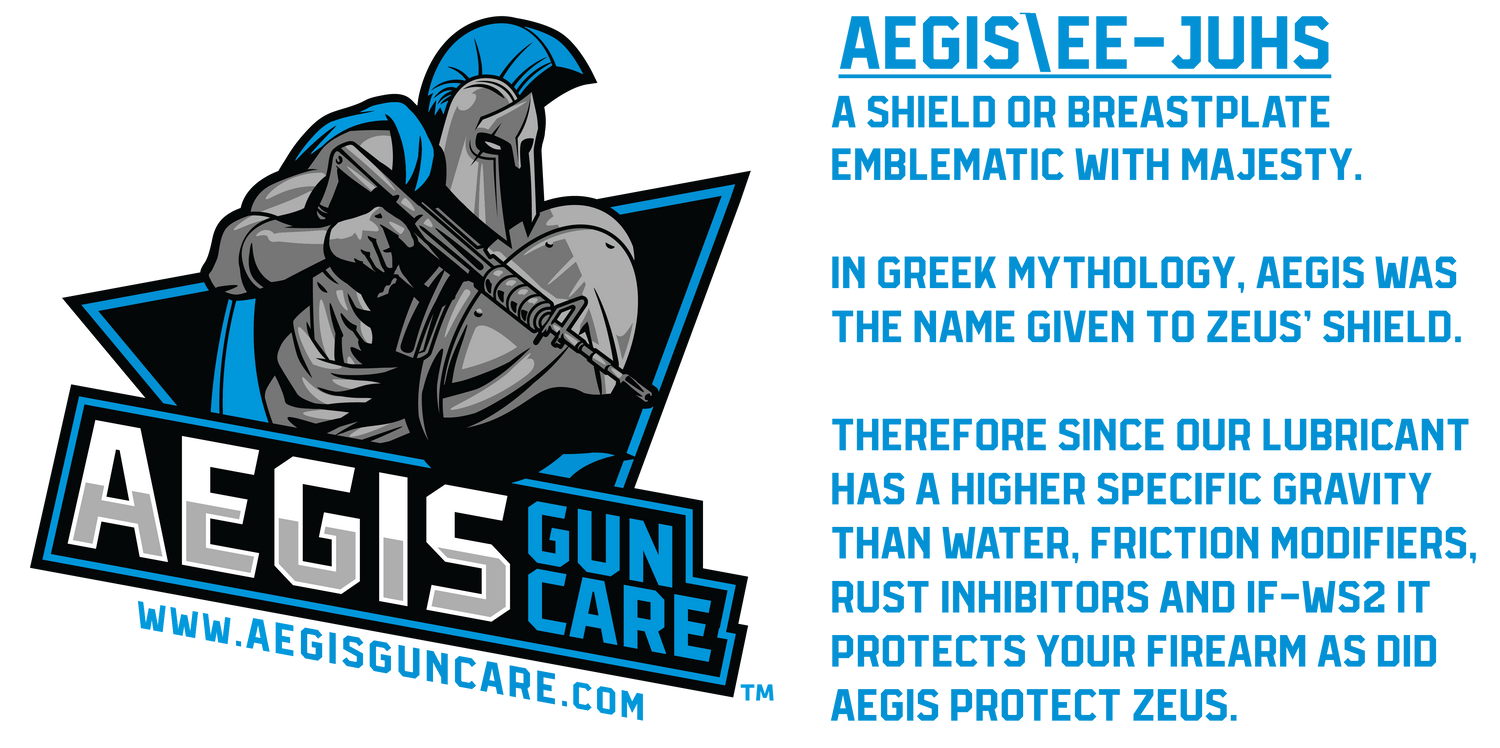 AEGIS SWAG

Get you hands on some awesome gear from Aegis Gun Care.

GEAR UP HERE!

AEGIS GUN CARE HANDGUN CLEANING MAT

Aegis Warrior Pullover Hoodie
WHY AEGIS GUN CARE?
Aegis Gun Care is Moving Forward

We are excited to announce that we have partnered with the
most advanced engineers and triboloigists who have procured a GLOBAL footprint,
it is time for the next level of lubrication technology to make its way to
mainstream firearms owners. 

Aegis Gun Care Inc is focusing on nanoscience surface friction technology. What is
nanoscience you might ask? Nanoscience is the study of structures and materials
on the scale of nanometers. A nanometer is a unit of spatial measurement that is 10-9 meter,or one billionth of a meter. The nanometer is often used to express
dimensions on an atomic scale. Simply put we are designing lubricants based off a scale of surface engineering that the naked eye cannot see. Awesome, right? This amazing technology allows us to see exactly what is happening to surfaces on such a
small scale that we can engineer lubricants to combat any damage that might
occur, avoiding mechanical wear or even worse, failure.

IF-WS2

 AW / AF / EP Oil Additive
 A high-performing industrial oil tribological package.
Enhances existing base oil with superior anti-friction, anti-wear, extreme
pressure properties, and antioxidants. Extends lubricant life.

· Excellent Extreme Pressure protection

· Reduces coefficient of friction

· Superior performance under the most demanding
conditions of high temperature and oxidation

· Outstanding corrosion inhibiting
characteristics

· Prevents micro pitting and surface fatigue

· Extended performance and wear protection
Testimonials:
Trey Miller-Ghost Tactical

I have been using these products for several years. They are the only thing I trust with all my guns.
Michael Woodland-MW-Tactical

I have been using these products now for over two years, and to be honest, I push it on everyone I know. The reliability of a working product that does everything it says had me sold from day one. The consistency of how their solution cleans and protects leaves me at ease knowing when I grab my firearm it will perform to its capability whether in competition or a real-world situation. This is one product I stand behind and you will hear me say it publicly as well... GO GET YOU SOME OF "THE AEGIS GUN CARE GUN PRODUCTS NOW", but tell them Michael Woodland sent you...


Jeromy Whelan- Simshot Meridian

Aegis gun care is seriously amazing. The gun Cleaning kits are perfect for my range bag. And as a firearm instructor that's extremely hard on his gear, its performance exceeded my expectations!
Chris Dover-Clovertac

The products from Aegis Gun Care are my "go to" when it comes to keeping my firearms cleaned, lubed and running properly. The cleaner and lubricant are the best on the market as far as performance. And, all this without the harsh chemical nature that we are hitorically used to when it comes to firearm cleaning products.

Chris - CloverTac